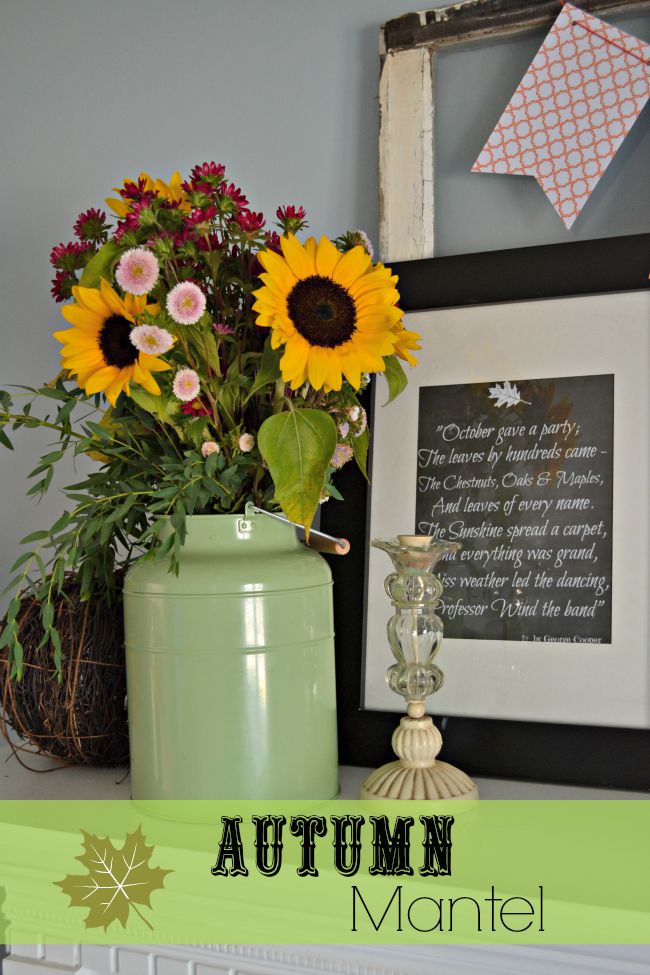 It's official.
Labour Day is over.
Starbucks fall menu is out.
It is dark at 8:00 pm.
And, my Autumn Mantel is done.
The leaves can start changing at any time!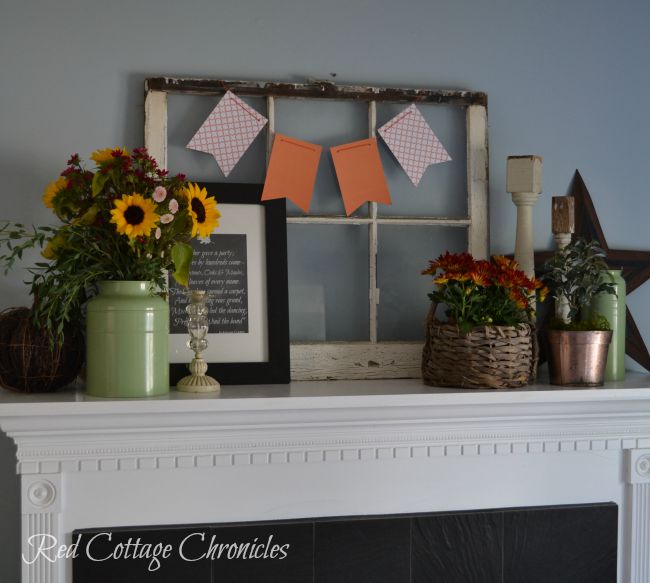 Putting together a pretty mantel doesn't have to cost an arm and a leg.
A bouquet I picked up at the market for $8.00 is stunning and really warms up the room.  I love flowers on the mantel anytime of year, but these bouquets really pack a lot of style for so little money.  And they last for at least two weeks, the leafy branches even longer.
I am also getting lots of use out of a couple of the frugal finds from Ikea!
The banner paper I picked up at Michaels several weeks ago on clearance for 99 cents, complete with coordinating string.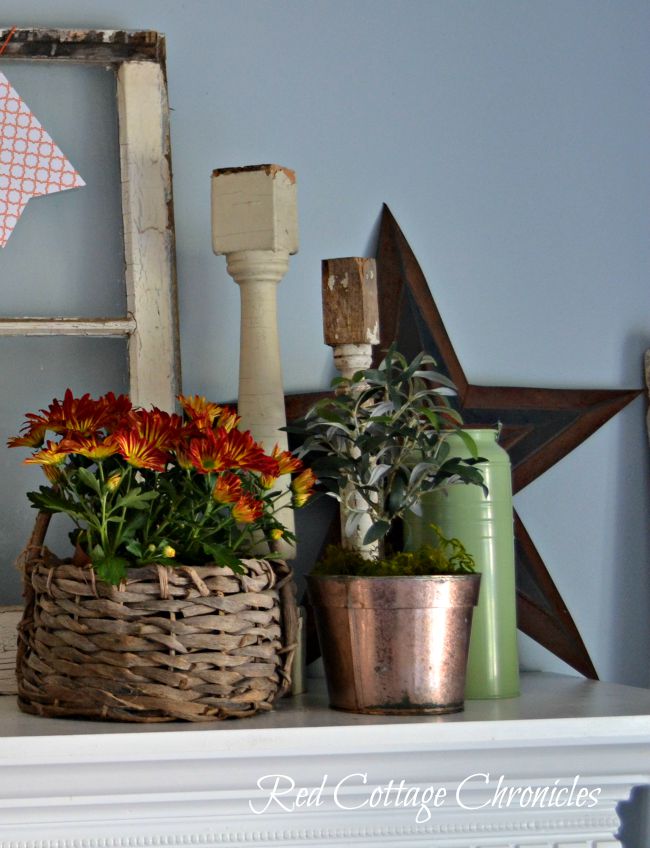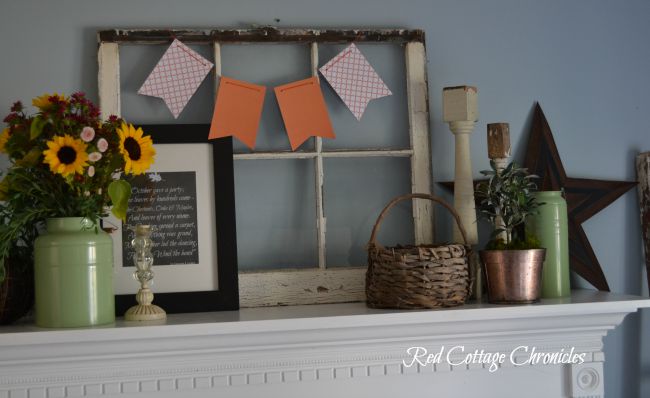 An old window frame, courtesy of Leslie, anchors the mantel and I suspect will get lots of use as the mantel changes throughout the seasons.  She recently had some windows replaced and had the window company save these old ones.  I have seen them at antique stores for $25 or more.
Chippy old balusters I picked up earlier this spring in two different sizes compliment the window frame.
A copper flower pot I picked up at a Christian Benefit shop for $1 works well with the rusty old star that usually hangs on the outside of the house.
The wicker basket has just been hanging around waiting for a special purpose!
The October's Party Printable was slipped into a frame I already had.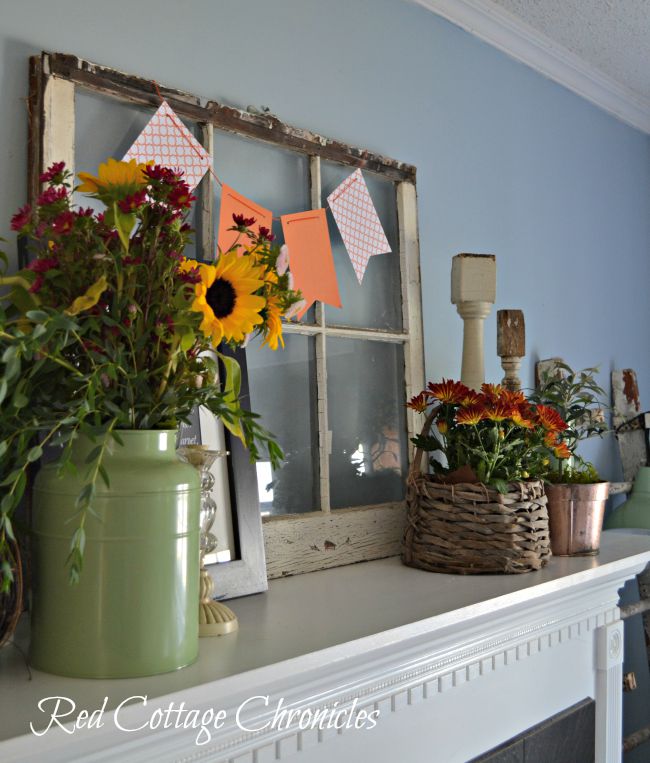 For years I didn't have a mantel to decorate.  If you don't have a fireplace mantel why not consider setting a pretty fall tablescape, or adding some autumn touches to the kitchen and coffee table.
Bringing a but if autumn inside really brings warmth to the home as the temperatures start to drop and the air becomes crisp and cool.
Just like the October's Party poem, I think our mantel sums up autumn quite nicely!
What I especially love about decorating the mantel though, is that as the season evolves so will the mantel décor.  The anchor pieces will stay the same, but flowers can be replaced with branches of changing leaves, pumpkins can be added, and no doubt some fun Halloween décor!
How is your autumn mantel shaping up?
Until next time…
Maureen