Welcome back to Tasty Tuesdays! There were so many awesome links this week, it was hard to pick features!
Each week, our team of 10 amazing bloggers hosts this fabulous party! We're so glad that you've stopped by to party with us!
Without you, we wouldn't have a party at all. So we think you're pretty special and deserve to benefit from linking up with us each week. Here's how: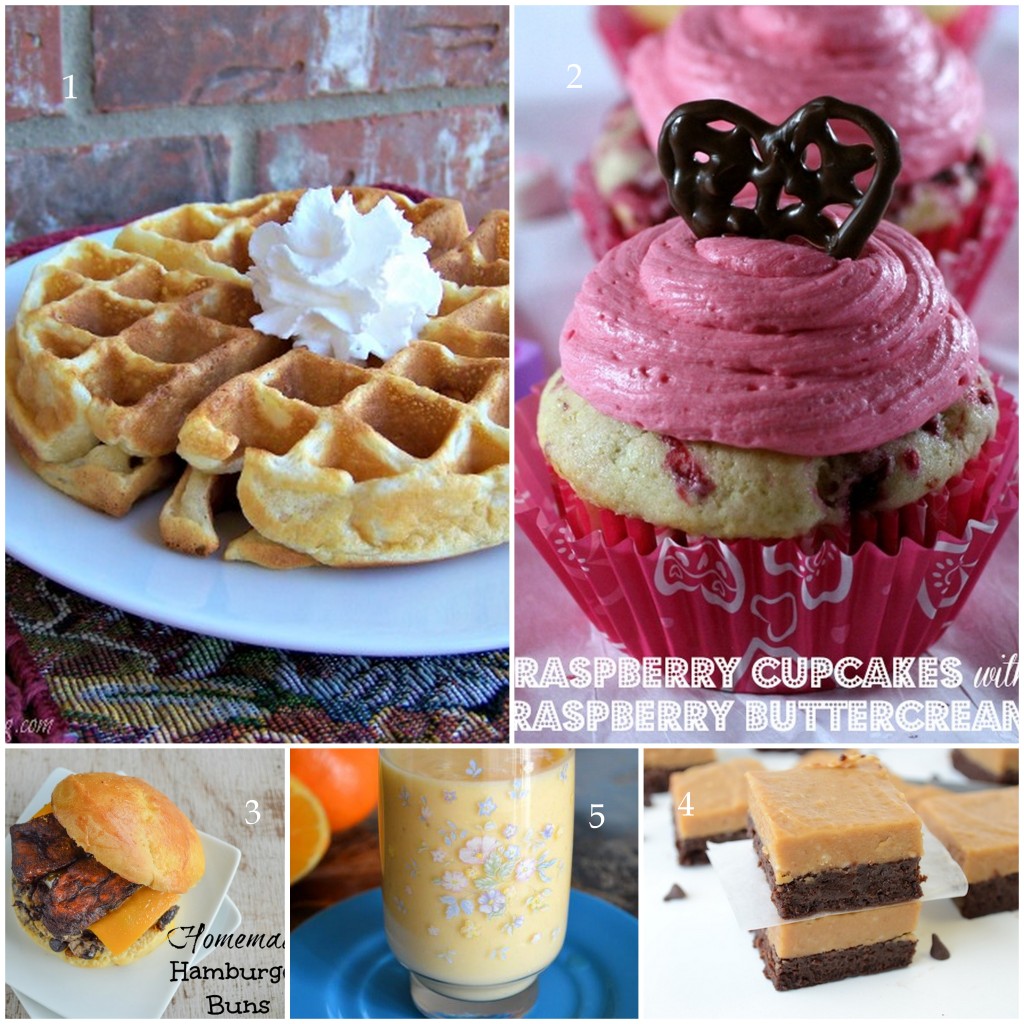 1.  Easy Belgian Waffles – O Taste and See  2.  Raspberry Cupcakes with Raspberry Buttercream – Recipes, Food and Cooking  3. Homemade Hamburger Buns  –  Nibbles and Noshes  4. Peanut Butter Brownie Fudge – The First Year Blog  5. Orange Dreamsicle Smoothie  –  Kreative Creationz
If you were featured, we'd appreciate if you spread the word by grabbing one of our featured buttons & displaying it anywhere you see fit on your blog!
<div class="Red Cottage Chronicles Featured Button for Tasty Tuesdays" style="width: 146px; margin: 0 auto;"> <a href="https://www.redcottagechronicles.com" rel="follow"> <img src="https://lh6.googleusercontent.com/9KXer-XOqfKp0CFk-T_DJaMqX1p0aCuKTaZZD46juqE=w146-h188-no" alt="I was featured on Tasty Tuesdays at Red Cottage Chronicles" width="146″ height="188″ /> </a> </div>
Even if you weren't featured, you can spread the word about the party by grabbing this button:
<div class="Red Cottage Chronicles Party Button for Tasty Tuesdays" style="width: 151px; margin: 0 auto;"> <a href="https://www.redcottagechronicles.com" rel="follow"> <img src="https://lh5.googleusercontent.com/lUMzUOyrapz4C65dCWJr1GihKxicPIG4q0Tb1pKe7zQ=w151-h189-no" alt="I party & get pinned at Tasty Tuesdays on West Street Story" width="151″ height="189″ /> </a> </div>